Despite what one might think the College/University experience is essential in the maturation process of a young professional, especially the black professional. For this reason I would argue that Historically Black Colleges and Universities (HBCU's) are cornerstones of learning for people of color. Given this political climate it is important to have a safe place that breeds the idea and fruition of being the best of the best. The culture of Howard for instance is the perfect definition of hustle and class. Most students catch the entrepreneurial bug quickly, and without knowing it they have provided a service of some sort to the vast culture of the university. Whether it be putting on programs, hosting artists, providing fiscal help, designing flyers or videos, etc. students find a way to do whatever, whenever, and by however means necessary.

HBCUs are not only important, but I would go out on a limb and call it a staple of the black culture. These institutions are centers filled with students who bite just as loud as the bark; who run to success just as strong as they stand for justice and who chase this incredible notion of "if not us, then who?". I'm not quite sure if it's the struggle of administration buildings, the complex hierarchy of campus involvement or simply the people chosen to inhabit the campus. Either way, it is infectious and (in Howard's case) gives Bison everywhere, a sense of pride.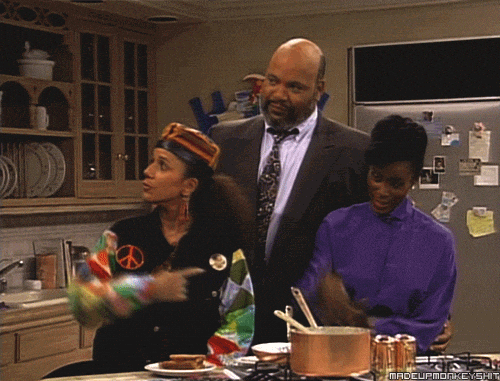 Granted, you always have those who absolutely hate attending HBCUs for these same reasons. There is a tremendous amount of pressure. The constant torment of seeing people move towards a goal of some sort, can cause one to become infatuated with different pockets of the college culture that can become toxic for personal growth.
---
For example:
Trying to fit in socially by climbing (or failing to climb) the political ladder into "greek-dom"

Aiming to obtain clout

Competing with the image classmates portray on social media for said clout

Having the most internships to up credibility

Figuring out the best way to apply nepotism in your favor.

Or simply the failure to balance your time
---
It's entirely too much pressure, until that is, when you graduate–almost graduate, fake the graduation, or drop out– and recognize that the howard or general HBCU bubble is extremely concentrated. The idea of this immense pressure or finesse of "making it", is just a pressure we apply to ourselves. The world, doesn't move or think like the HBCU graduate. Quite frankly, the world doesn't care that much.
The conditioning that an HBCU provides will either make or break you. To be honest, it forces you outside your comfort zone and that alone cracks a lot of people; especially those who come to college to find themselves rather than grow organically.
This isn't meant to intimidate those thinking about attending an HBCU or condemn those who wear the alumni status with pride. Instead it is meant to inspire. HBCU's often get a bad reputation we party hard and work even harder. We complain, but network better than your special edition, How to Network for Dummies paperback.
We challenge ideas and force progression all for the sake of preserving the culture of our beloved institution.
We educate while black, and find solace in knowing that somewhere allows us to do so. So the pride that we carry is much more of a reparation from being denied from it for so long. Our pride is not trying to play into petty competitions and twitter beefs with people of color who attend predominantly white institutions (PWIs) but to show that HBCU graduates aren't second best, lousy choices, or comfort food for the person who doesn't want to leave their own kind. Instead we are breeding grounds for exponential excellence, ground-breaking talent.
HU … U Know.
– B.