Parents Television Council: Kenan for Fat Albert
The Parent Television Council pairs with Kenan Thompson to a start campaign to bring back quality children's programs.
Key Facts: The PTC urges television stations to re-air programs such as Little Bill, The Electric Company and Fat Albert and the Cosby Kids. Starting May 2017, PTC will partner with actor and comedian Kenan Thompson of the 2004 Fat Albert Movie to be the new face of the campaign. 
Washington DC, April 24, 2017— May brings many exciting things for the Parents Television Council. As the initiative to re-air children's programs such as Little Bill, The Electric Company and Fat Albert and the Cosby Kids gains momentum, the campaign has a new face. Kenan Thompson, who starred in the Fat Albert Movie has partnered with The Parents Television Council to move the #ReAirOurShows campaign forward.
I'm still very proud of that movie because we worked hard on it and had a good time, and it makes people feel good when they watch it.

-Kenan Thompson
Shows such as Fat Albert not only make people feel good, they are essential for the viewership of children and adolescents. Each episode teaches viewers something important about life through the situations the characters face.
An article by the International Nanny Association urges that shows like Fat Albert teach children many life lessons such as "a life of crime has its consequences" or "People should be treated as individuals, not stereotypes." 
Its safe to say, that these shows have more positive effects than critics like to mention.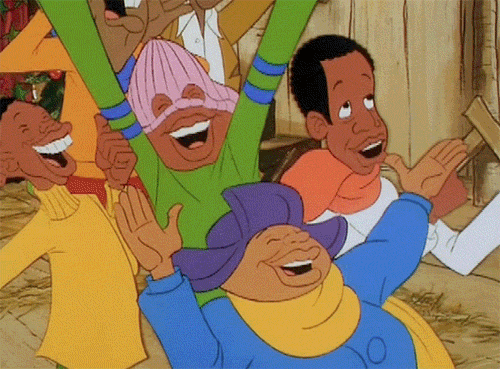 The Parents Television Council sees the need for shows like Fat Albert in todays programming for kids and adolescents.
The campaign launches its first event, a "carnival-esque" viewing party for kids and parents, this upcoming May. The viewing party will air old episodes of Fat Albert and Little Bill with appearances from Kenan Thompson.
PTC plans to unveil the location of the event via twitter on the first day of May.
Brea Simons | Strategic Media Specialist | Parents Television Council
The Parents Television Council strives to protect children and families from graphic sex, violence and profanity in the media, because of their proven long-term harmful effects. Our vision is to provide a safe and sound entertainment media environment for children and families across America. – Read more on our website. 
Disclaimer: The following release is strictly for academic purposes and therefore contains false information.